Sunshine and Safety
Date Posted:9 November 2016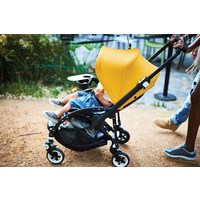 The warmer weather is finally upon us and this means fun in the sun!
It's also time to be sun conscious especially with little ones. Parents play an important role in establishing healthy sun protection habits in the early years.
Some top tips for keeping bubs n tots safe in the sun this summer are;
Covering Clothing
Layer clothing and use baby wraps made from cool, cotton or bamboo fabric that isn't too tight and still allows air flow.
Slop on Some Sunscreen
Always use a generous amount of at least 30+ sunscreen and remember to reapply after time in the water!
Many brands of sunscreen have a baby or toddler formula. These are just as protective, but much gentler on the skin.
Let children practice applying sunscreen so they can develop this skill ready for preschool and school.
Slap on a Hat
A good sun protective hat shades the head, face, eyes, ears and neck. Bucket, wide-brimmed hats are best.
A child will be more likely to keep a hat on if the parents do too, so protect yourself as well!
View our hat collection to keep your baby and child protected and stylish this summer!
---
Comments (1)
Wow, that's a really

8 May 2017

Wow, that's a really clever way of thkining about it!
---
Leave a comment